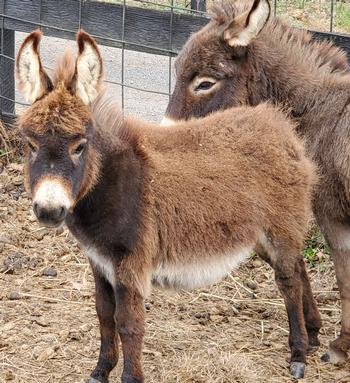 Bainbridges Pablo
Gender: Jack
Date of Birth: 30-Dec-99
Color: Dark brown
Birth Height: 20
SOLD

Sire: Papettis LIttle Man
Dam: Bainbridges Poeta


****SOLD****To the best Aunt EVER*****Thank you!!***Pablo is a very well put together little jack...I "think" that he will mature in the 30 to 31" range. Selling him as a pet. Will be ready to go to his new home by Christmas.